Turn-Key

Solution

Providing customers high quality 5-gallon PET Preform, but also to copy the production technology to the customer's plant. In response to industry 4.0, KING'S will go over and put all production data into the big data and will open to customers in the future as the basis for production. Eventually, resulting in the unmanned factory.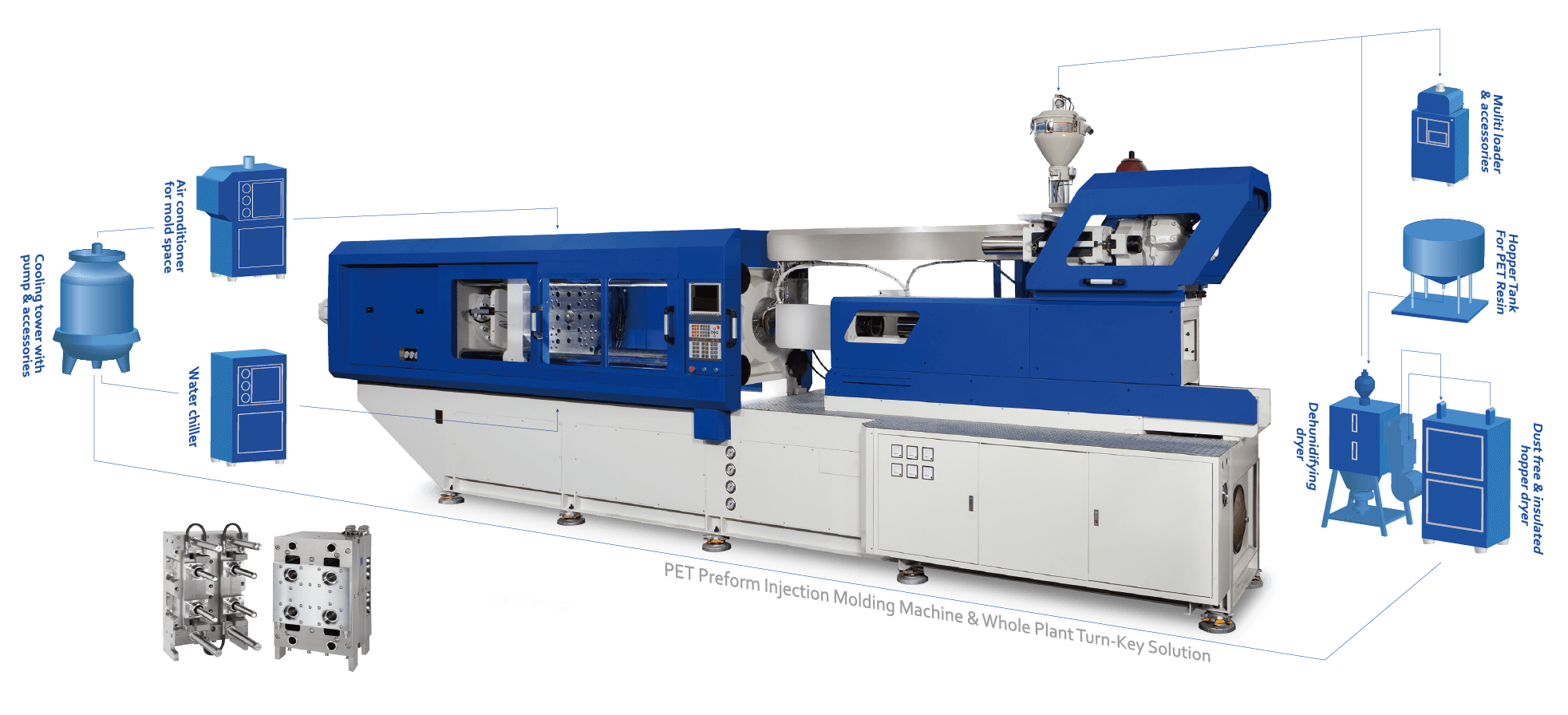 Turn-Key

Process



| PET Bottle VS PC Bottle : | PET | PC |
| --- | --- | --- |
| Raw Material Cost | Lower | Higher |
| Delivery Cost | Lower | Higher |
| BPA | Free | Yes |
| DEHP | Free | Yes |
| Izod Impact Strength | Better | Worst |
A1:PC will release Bisphenol A , there will be a cancer risk. BPA is one of the PC material, but other regions of the EU does not disable PC ( except for the baby bottles ), But there is no limit BPA leaching values. EU regulations (No 10/2011) , for example, bisphenol A, specific migration limit (SML) for each kilogram of 0.6 (mg/kg).
PC High raw material costs, and PC and PET bottle product different processes, PC Extrusion molding; PET Injection molding, PET Plastic bottles converted for many years, manufacturers used injection molding machine, cannot use PC Raw materials.
KING'S

Preform VS Others Preform
| | KING'S | Others |
| --- | --- | --- |
| Transparency | Transparency | Opaque |
| Blow rates | 99% | Unstable |
| Ingredient | 100% New material | Mixed material |
| Crystal | No Crystal | Crystalized |
| Inner Stress | Low | High |
| Length | Short(Designed) | Long |
| Defect product rate | Low | High |
| AA | Low | No control |
The production of KING'S preforms using our specialized injection machine, planning from the drying of raw material, using the two-stage (2 stage) injection, design agencies such as vertical-Clamping, temperature-controlled department of mining TSR Contactless controlled temperature more accurate match accumulator to increase the injection speed, special power-saving design 1 time saving power in the market.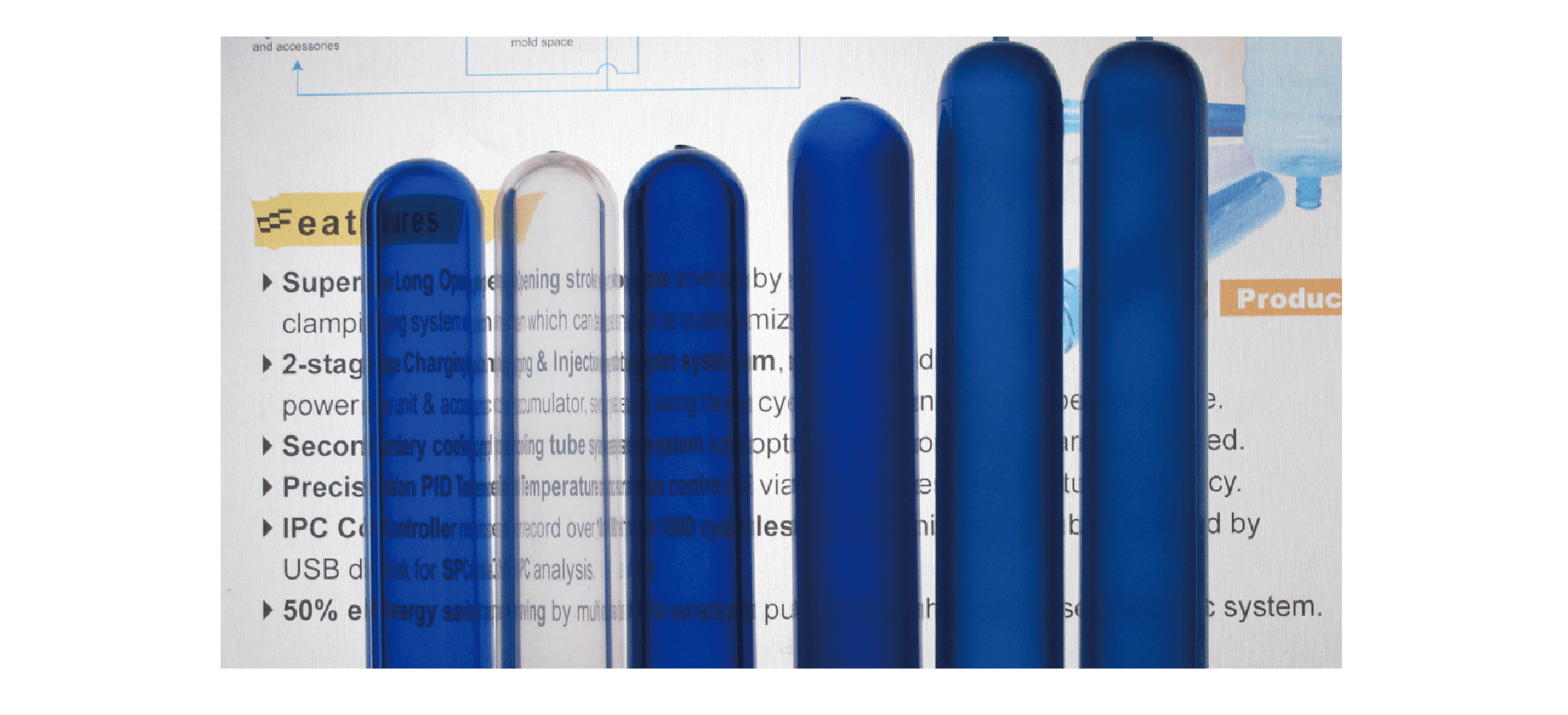 New

Design




For more output request, KPET3200 with Vertical clamping & horizontal injection, adopt patented design:

One extruder screw works with two injection plungers, the PET resin plasticizing, charging never stops by injection/holding process, compared to In-line screw, the drive motor capacity is only 40% but output per hour is the same.

Double shuttle core mold, with Post Mold Cooling system: Double core molds work with one cavity half, save 80% holding/cooling time while molding. Efficient post mold cooling by core mold, preforms keep cooled for one more cycle, ensure the quality and straightness.

Individual setting of injection, with A/ B core molds, can produce two different preform (inner dia, and neck design) at the same time.

Vertical Clamping and upward mold flow the melt material injected from the bottom upward, with balance mold flow and even air vent, preform stress low, not welding line/ bubble.